MARKETING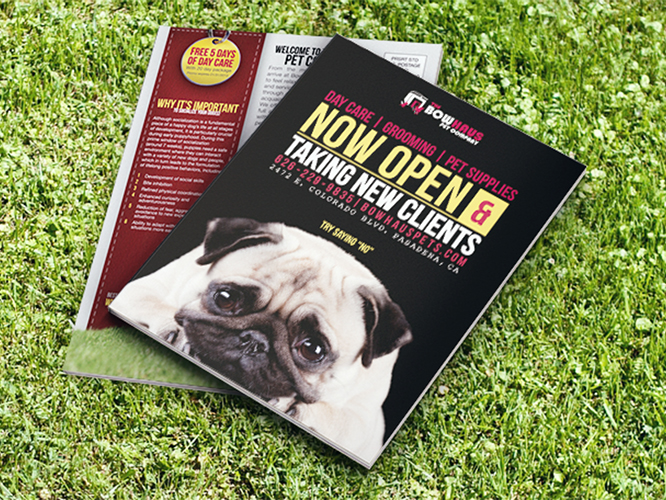 Client Bio: The Bowhaus Pet Company is a full service day care and boarding, grooming and environmentally conscious food and products retailer located in Los Angeles, California.
Services: Marketing concept and material for outdoor sign and mailings.
Client Bio: TeDan Surgical Innovations, LLC provides high quality retraction and instrumentation for Orthopedic, Neuro, Thoracic and Spine surgeries.
Services: Product photography, product brochure and catalog design. They did not want to update their logo at this time but we simplified it to stay consistent with the design cover we were proposing.
Client Bio: Wexler Surgical, found in 1991, specializes in titanium and stainless steel surgical equipment.
Services: We were asked to update and create Wexler's catalog cover as well as design a couple of their marketing product brochures. Our main challenge was to retain the existing Wexler logo.